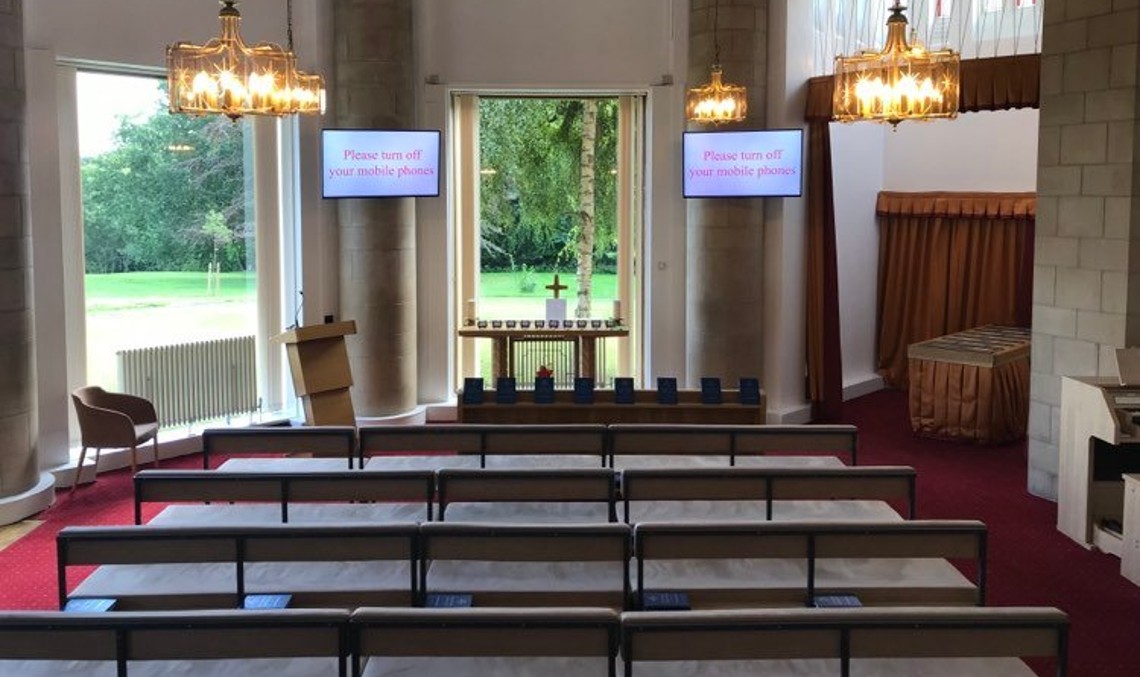 Service times are every hour and half hour, allowing some 20 minutes for each service and giving time for the Chapel to be tidied between each funeral.
Services can be tailored to individual requirements, with the aid of the Wesley Music System which provides a highly specialised music service, and a modern electronic organ and an organist are available by arrangement, as well as the facility to undertake webcasts and visual tributes. The Registrar or any member of the Crematorium staff will be pleased to offer advice on any matter relating to the crematorium or the services provided.
Curtains can be left open or closed during the service, depending on your wishes. At the end of the service, you will be able to visit the floral tribute area.
All costs are available on our prices page.